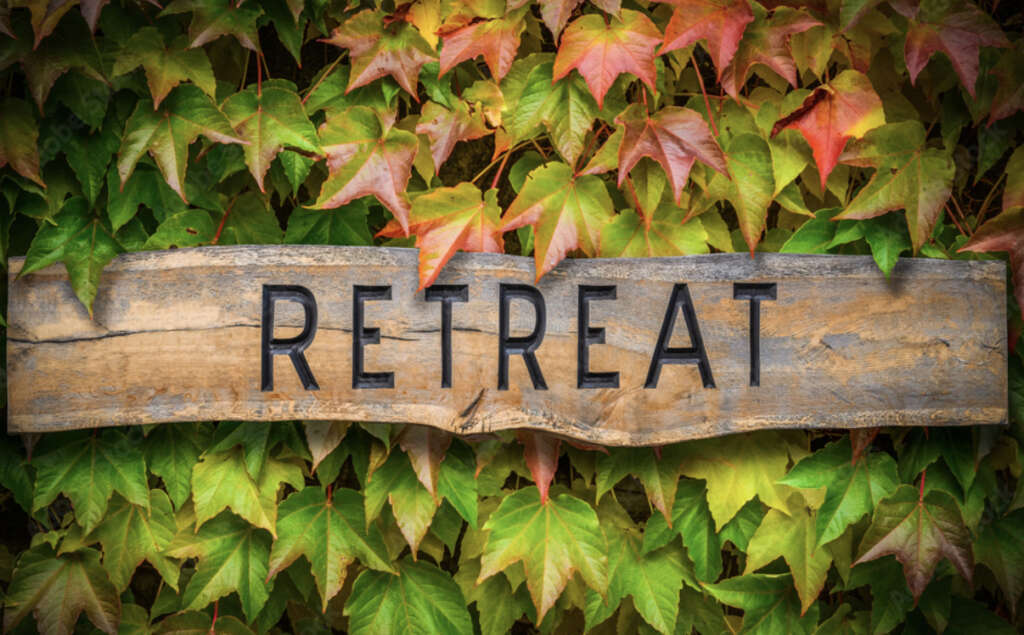 Body, Mind & Soul Retreats
Step into a sacred space of growth, connection and purpose, experiencing mindful practices and retreats that allow you to find greater meaning in life.
Discover a holiday with space for reflection, meditation, movement therapy techniques and a sense of deep interconnectedness during a quiet mindfulness retreat.
You will be guided through practices that help you understand yourself and your life purpose, help you feel grounded while also feeling truly alive.
Restore your authentic self, feel energized in your new knowledge and connections and remind yourself why you live aligned with your personal values and beliefs.
The retreats are available to everyone, no matter what your cultural or philosophical beliefs and they provide the space and tools for mental and physical healing. Every style of a retreat is completely unique but this is what enables each participant to gain the clarity and change their lives forever.
You may spend they days taking part in deep transcendental meditation sessions, listening to inspirational talks, detoxing the body to gain mental lucidity, enjoying guided yoga and dance therapy practices, growing through coaching, hypnosis and NLP sessions or simply having the time and space for serene self-reflection.
This Retreat is all about enrichment, purpose and connection.
Stepping away from your normal life and chores gives you the distance needed to contemplate your life and discover whatever it is you feel is missing.
Here you get a chance to rejuvenate your body and mind through Mindfulness Healing, Yoga, Dance Therapy, Coaching, Hypnosis, NLP, Meditations, Hiking and Silence Walks in nature, Music Therapy and others. Each program is customized to restore balance and revive energy.
While seeing beautiful landscapes the true essence will be re-connecting to yourself and experiencing a deep healing and transformation. For spiritual growth, it is essential that one's speech must be pure. To acquire purity of speech the practice of silence is important.
Focus your healthy holiday on healing your mind, body and soul through the personal guided sessions.
The retreats focusses on self-transformation, helps you to connect to the Divine Consciousness and a return to health and wholeness which evokes a refined awareness and deepening self understanding.
You will leave with the feeling of incredibly relaxation and inspiration, being grateful for your life experiencing that there is more in life then you ever could imagine.
Under the guidance of the daily retreat you will relax, refresh, rejuvenate your body, mind & soul and find back the way to your true self.
IT IS TIME TO BE INSPIRED
IT IS TIME TO REBIRTH RECREATING YOURSELF
IT IS TIME TO RECONNECT YOURSELF
IT IS TIME TO TRANSFORM YOURSELF
IT IS TIME TO EVOLVE
IT IS TIME TO EXPLORE YOUR FULL POTENTIAL  
DON'T WASTE YOUR TIME AND DECIDE TO MAKE MASSIVE CHANGES IN YOUR LIFE
Expand your resilience by cultivating a dynamic physical and mental connection through actionable, powerful steps and develop empowering habits. Explore your life's potential in an intimate and safe place. This beautiful inner-journey is an integration of stability, connection and growth of the mind and body, giving you the flexibility to thrive.
Through the retreat you will learn to redirect your thoughts and feelings towards actions that support your goals and dreams.
The retreat focuses on the four pillars:
Physical
Mental
Emotional
Spiritual
Each day we focus on one pillar and then bring all four pillars together on the last day.
PHYSICAL
To live an energetic and healthy life, the retreat offers practice sessions of yoga, fitness therapy, dance therapy, intermittent fasting, intuitive eating to allow guests a variety of physical experiences during the program.
MENTAL
Stay sharp and vibrant through life. You will learn about the health habits, how to prevent issues, manage them and support those with issues.Many of us have fallen into the trap of viewing mental health as synonymous with mental illness. It is possible to have a mental health disorder while also being mentally healthy, and the absence of a mental illness does not guarantee mental wellbeing.
Adding mental fitness, a proactive approach to emotional health, well-being, and cognitive agility to our knowledge of mental health concerns and wellbeing. It enables us to live our lives with greater purpose, clarity, and enthusiasm. Reducing the stigma associated with mental health is a vital first step toward embracing mental wellbeing.
EMOTIONAL
By ensuring an emotional connection with others, we dive into direct exposure and choice. We explore core beliefs and uncover what may be holding you back.
SPIRITUAL
The unlimited source that connects us to something bigger than ourselves. Meditation and stillness offer refreshment to the spirit.
What offers this retreat?
Yoga

Meditation for intention/gratitude and realese/let go

Hypnosis
NLP
Dance Therapy
Music Therapy

Intermittent Fasting

Healthy & Detox Retreat

Hikes and Silence Walks

Sunrise and Sunset Experience

Journaling

Gratitude Practice

Sauna and Jacuzzi

Brain Exercises

Confidence Building Workshop

Inquiry Work – Limiting vs. Chosen Beliefs

Paddleboarding – Seasonal
What makes this retreat special?
This retreat offers a unique experience for the guests by providing an intimate place. All the guests stay in the same hotel, allowing you to form life-long friendships and relationships.
We spend all day together to truly get to know and appreciate each other while working to improve ourselves. We focus on the four pillars: emotional, spiritual, mental and physical to truly give you a well-rounded experience.
Our purpose is to deliver a transformational week-long program where you will experience personal success, become more resilient and leave with a new perspective on life. With the 5 days follow-up program, you will continue to use your empowering habits that will extend into everyday life.
BENEFITS 
Restore your body, mind and soul
Reveal and reconnect with yourself
Get peace and quite for the mind, refreshing energy for the body
Strengthen your core pillars to optimize your energy
Get clarity of the mind and get a new perspective on life
Transform yourself and find out who you can become
Take action to get and see results
Experience the beauty of nature and all it has to offer
Create genuine connections and friendships with fellow guests
Learn and practice Coaching, Hypnosis, NLP, Dance Therapy, Yoga, Meditation, and many others activities
A place where you can care for yourself without distractions
De-stress and de-clutter your mind
The ideal place to unplug, slow down that fast pace and get back in touch with nature
Coming soon …